Gastroparesis, also called delayed gastric emptying, is a disorder that slows or stops the movement of food from the stomach to the small intestine.
Common symptoms of gastroparesis include: nausea, a feeling of fullness after eating only a small amount of food, vomiting undigested food — sometimes several hours after a meal, gastroesophageal reflux (GERD), abdominal pain, bloating and a lack of appetite.
The severity of gastroparesis varies from person to person. It is important to find which foods work best for you.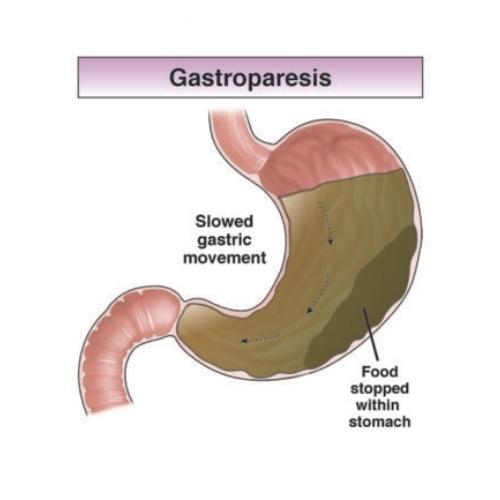 Keep in mind gastroparesis is not a static condition, meaning your symptoms can vary from week-to-week or even day-to-day. During a "gastroparesis flare" you may experience a period of time where all you can take is liquids.
Getting started on a diet for gastroparesis
Certain types of foods and nutrients, such as fat and fiber, take longer to digest and further delay stomach emptying, exacerbating symptoms. A lower fat, lower or modified fiber diet with small frequent meals is generally recommended to reduce gastroparesis symptoms, though tolerance level varies from person to person. Also, soft-textured, ground, pureed and liquid foods may work better than solid foods.
Due to high fiber content, fresh fruits and vegetables may be difficult to tolerate, however there are ways to make these foods easier to digest.
These tips provide ways to prepare and use fruits and vegetables in your meals so you can get all the nutrients that your body needs while minimizing discomfort.
Now it is time to meet with a GI-expert dietitian. To get more information about this topic, find a dietitian in your area using our 
Find a Health Care Provider tool
.